Beaumont YMCA Sports Fields
The Beaumont Centre Family YMCA in Lexington, Kentucky wanted additional sports fields for their recreational programming activities. The only possible location for the fields was on an under utilized existing hillside. Barrett Partners was able to meet this challenge and the hillside was transformed into two sports fields. Additionally, two more fields were planned for future use. Grading plans were prepared to provide level play and appropriate drainage for the sports fields, and universally accessible paths link the existing parking lot to the fields. A small pavilion was also provided for gathering before and after sports activities and YMCA events.
Gainesway Community Center
| | |
| --- | --- |
| The Gainesway Community Center is in Gainesway Park in Lexington, Kentucky. Site planning and design services included an erosion control/best management practices plan, a grading plan, and a landscape plan for the 3,500 square foot Community Center. Plans for the center include a drop-off area, parking for 30 cars, a patio, storm water management, and an extension of the existing park pathway to the community center. | |
Hamburg Greenway
The 13-acre Hamburg Greenway is in a rapidly developing area on the east side of Lexington, Kentucky. Located between two large commercial centers the greenway links commercial services with the adjoining Tuscany neighborhood providing alternative transportation and recreational opportunities as well as environmental protection. Plans for the greenway include multi-use trails and picnic sites along a picturesque creek. The most challenging part of the plan was the relocation of the historic Hamburg Place Horse Cemetery. This was necessary due to the location and construction of the entrance into the commercial center.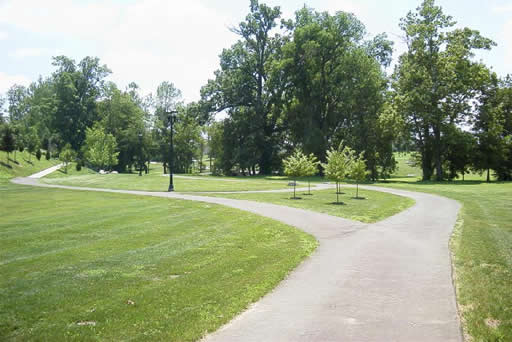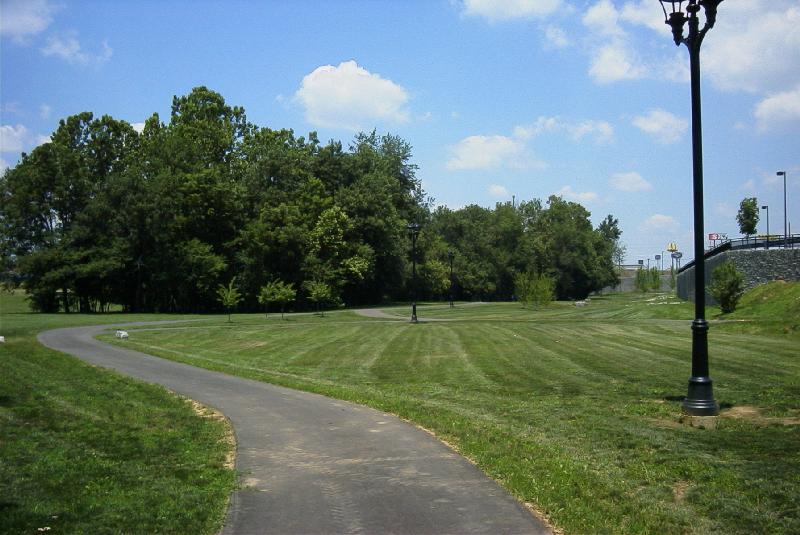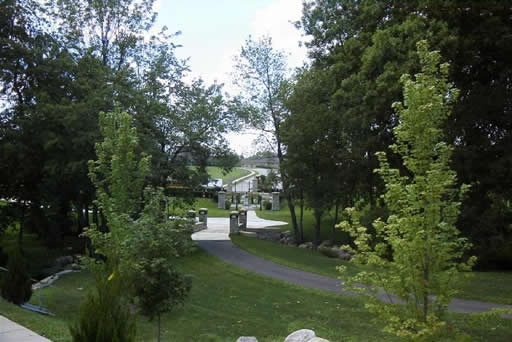 Raven Run Nature Preserve Trail Restoration
| | |
| --- | --- |
| The Raven Run Nature Preserve is south of Lexington, Kentucky near the Kentucky River. The Lexington Fayette Urban County Government property required a thorough site analysis prior to the design and restoration of these heavily used trails. Placement of a drainage culvert and a series of grade dips in the trails enabled the natural restoration of the trails without use of synthetic structures. The restoration of the Red Trail and a portion of the Blue Trail encompassed approximately 450 linear feet of trails, dropping over 50 feet, with an average slope over 12 percent. At the bottom of the trail hikers are rewarded with a scenic overlook of the Kentucky River palisades. | |
Shillito Park Lacrosse Fields
Shillito Park is a large regional park in Lexington, Kentucky. Lacrosse is a growing sport in Central Kentucky and site design services were provided for the layout and grading of four lacrosse/multi-purpose sports fields. The design also included a concession/maintenance facility, a drop-off area, and parking for 286 vehicles. Special considerations were necessary to access the fields using an existing farm road between two large retention basins with 100-year floodplains. The fields were graded for play with suitable drainage while transitioning through a 25-foot change in elevation.
Tuscany Greenway
| | |
| --- | --- |
| The Tuscany Greenway is in the Hamburg Area to the east of Lexington, Kentucky. Landscape Plans for the greenway provide a visual buffer between the residential neighborhood of Tuscany and the professional offices in the Sir Barton Business Center. The landscaping also provides environmental protection and help with storm water management. The plant material that was selected for the greenway was chosen to enhance the Northern Italian theme of the Tuscany neighborhood. Additionally, large swaths of wildflowers were planted in the greenway creating vibrant colors for seasonal interest. | |