Private Residence
| | |
| --- | --- |
| Plans for this residential project in Lexington, KY called for the creation of a seamless connection from the main living area on the first floor of the house to the rear yard one floor below. The solution was a generous brick stairway from the back door landing connecting to a new brick terrace three feet above the existing grade. Then a wide set of steps from the terrace to the lawn was provided to complete the link from the house to the yard. An existing brick wall provides privacy and a good background for the landscaping, but the existing landscape was suffering from age and drainage problems. The solution was to slightly raise the beds and provide a brick border to resolve the drainage concerns. The installation of shade loving herbaceous plants underneath the existing canopy made this back yard an inviting retreat and an attractive space for entertaining. | |
Private Residence
| | |
| --- | --- |
| The plans for this residence in Lexington, KY included a pool with a shallow pool shelf for young children, a spa, a sun deck, a pool house with grill and bar area, a one-car garage, a dry laid stone retaining wall, and a play yard. Challenges that impacted the design included a significant elevation change in the rear yard and the existence of an existing gas line along the rear of the property. Site planning and design services included site layout, grading design, storm water management design, site details, a Board of Adjustment Variance Request, and coordination of the release of a utility easement and utility relocation. | |
Private Residence
Plans for this Central Kentucky residence included a pool, a spa, a pool house, an outdoor kitchen, and connecting brick and lawn terraces for outdoor entertaining. Emphasis was placed on maintaining the existing pastoral views of the bluegrass countryside. In order to maintain these views and to provide the required four foot safety wall around the pool a partial "ha-ha" wall was built around the back of the pool. The classic pool design incorporated water jets, fountains, and the mechanical equipment for a pool cover in order to ease maintenance and extend the swimming season.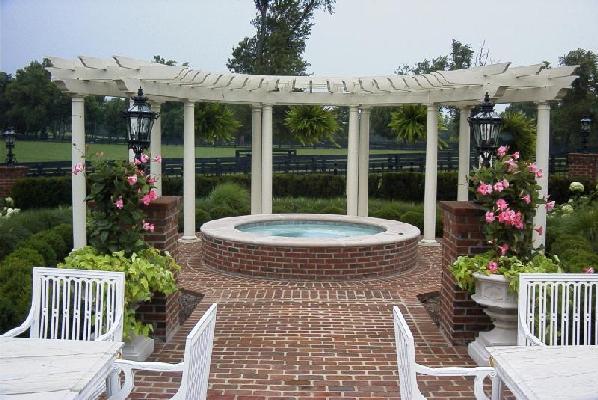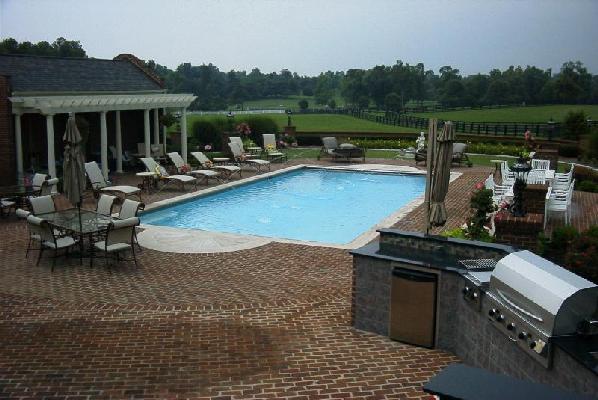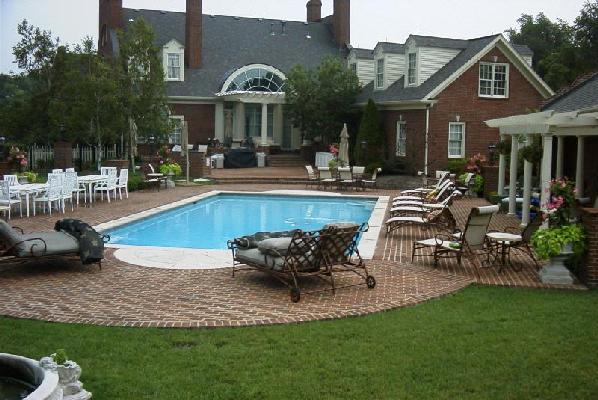 Private Residence
Barrett Partners provided site analysis, master planning and landscape design for this rural residence in Scott County, Kentucky. The property is featured in the book "American Houses Today-New Southern Houses" and a photograph of the residence and south courtyard are on the cover of the book. In the development of the site plan the steep slopes, rocky terrain, and existing native stands of cedar trees guided the location of the access road and visitors entrance. Adjacent to the house two landscaped courtyards compliment this modern residence providing a sunny garden on the south side and shaded garden on the north side.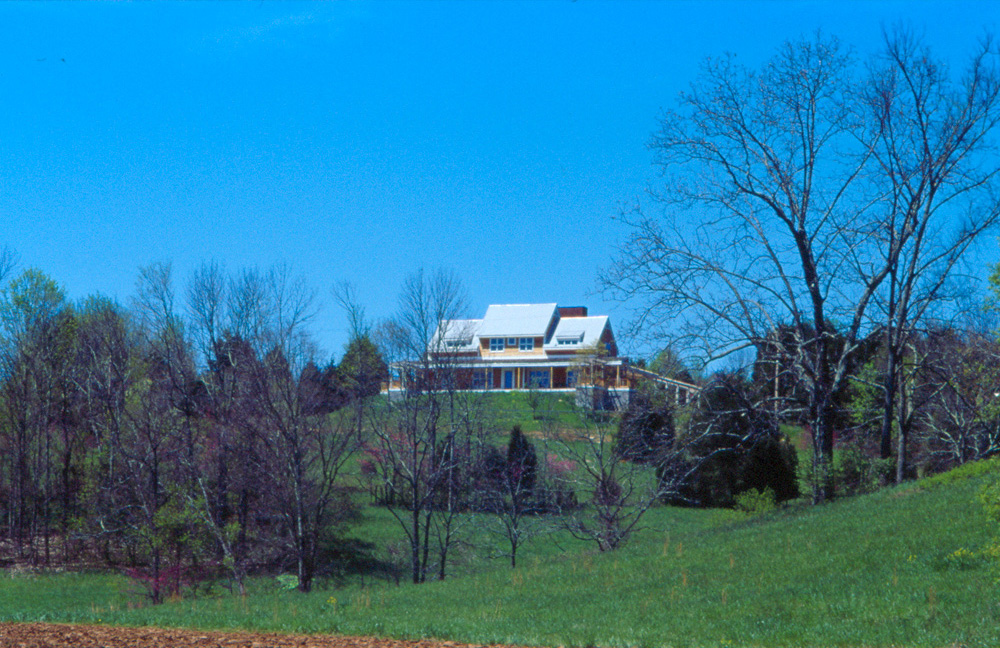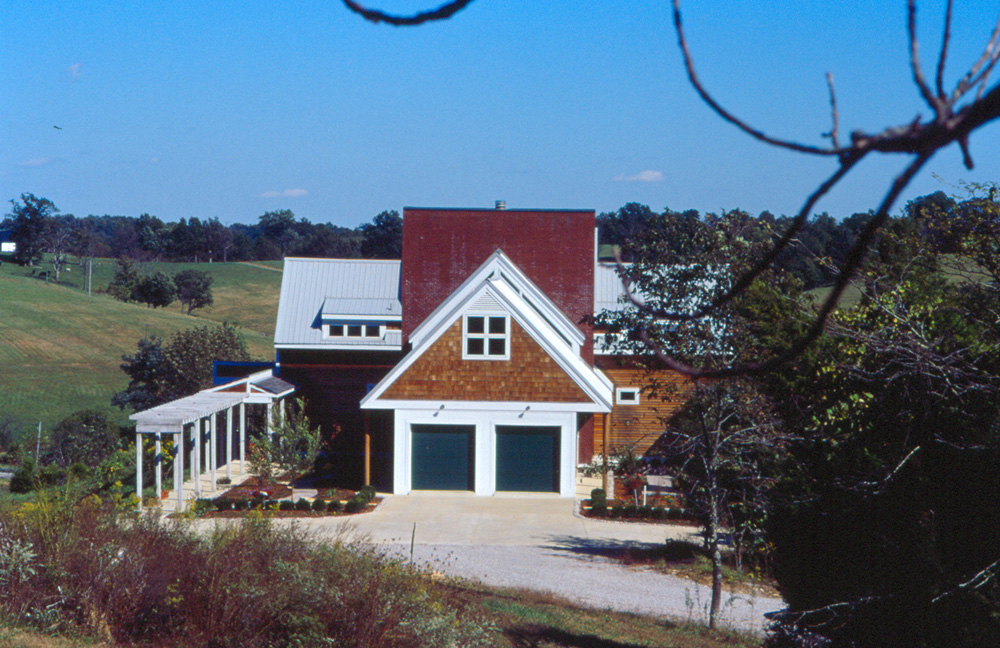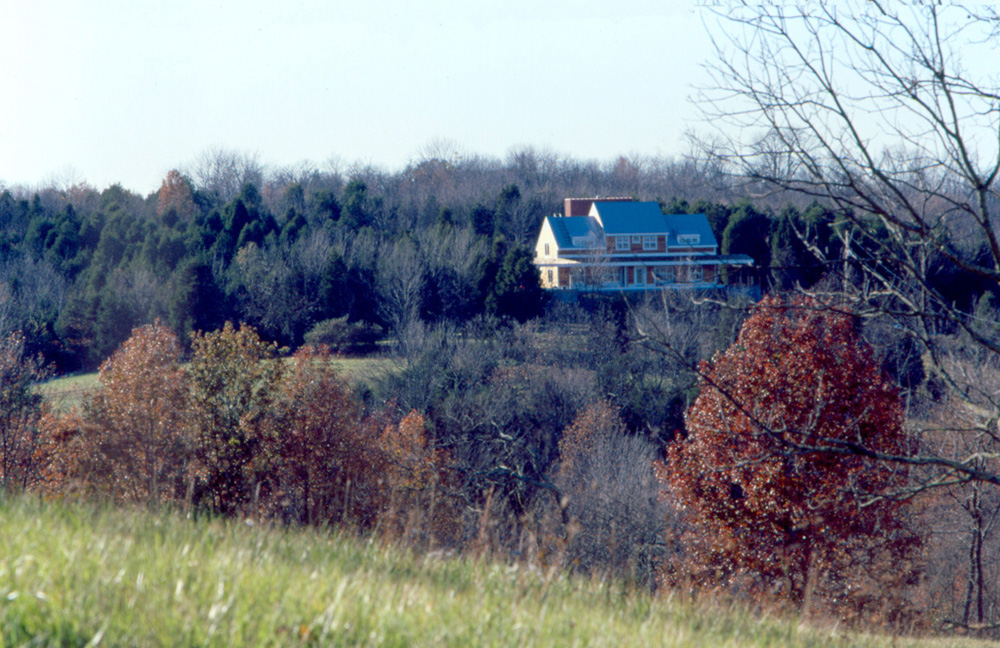 Private Residence
| | |
| --- | --- |
| This residence is located on a 5-acre property in a rural neighborhood in Richmond, Kentucky. The program for the master plan included a comprehensive list of elements that reflect the many and varied interests of the owners. The plan included a circular drive to the residence, location for a small barn, and a small pond with a deck. It also incorporates a kitchen garden, a lavender garden, flower gardens, a small vineyard, and an orchard. The master plan arranged the many elements into a practical cohesive plan for implementation by the owners following a phased schedule over time. | |
Private Residence
Barrett Partners began working on this Woodford County, Kentucky residence in 2007 during the expansion of the existing house. Plans included a new patio with a large covered outdoor kitchen. Near the patio a water feature provides visual interest and the soothing sounds of trickling water. Adjacent to this outdoor living area two low stone retaining walls transformed the sloping back yard into a large level lawn for outdoor games and entertaining large crowds. Additional work included the relocation of an existing gazebo to the far end of the lawn, and the creation of a fenced in yard for the owner's small dogs.
In 2011 Barrett Partners worked again with the client to update the original landscaping in the front and on the sides of the house. Enhanced landscaping in the side yard created a special place for a planned wedding and future events for years to come. Additional landscaping around the gazebo and the creation of an English flower border at the edge of the large lawn in the rear yard created a beautiful setting for this special occasion.